Your DiodeVet 30 Laser System comes with a complete kit of all the accessories you need to start performing laser surgery.
Optical Fibers 
Standard with all systems are 4 surgical fibers (each 3 meters long) with 2 each at 600 and 800 micron core diameter. Fibers can be sterilized and reused; depending on the amount of fiber per procedure as many as 20 procedures can be performed with a single fiber.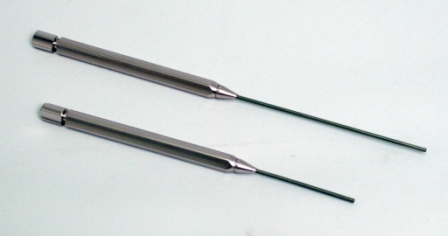 Handpieces
The handpiece is a convenient, easy to hold pen-like instrument that improves control for the point of contact of the laser. It has a malleable tip that can be formed to the individual users' requirements. Both a short (2.5 inch) and long (5 inch) handpiece are included.
Foot Switch
Hands free laser power delivery is controlled via a foot switch with a 2 meter cord allowing the main laser unit to be located away from procedure area.
Goggles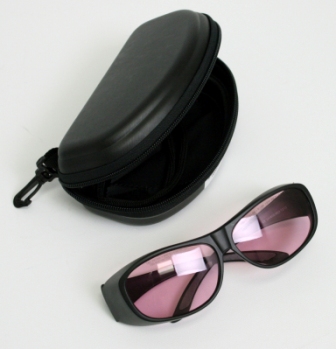 The unit is shipped with 3 pairs of safety goggles to protect the practitioner and staff during laser use. The unit is also shipped with 2 laser safety warning signs to limit access to the procedure area.
Stripper and Cleaver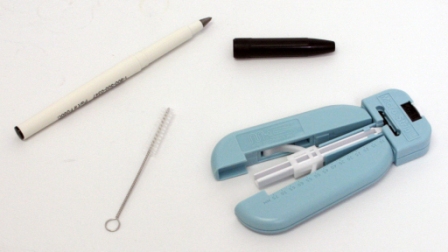 A fiber cleaver and stripper (specific for fiber core diameter) are provided to allow the user to prepare a fresh fiber surface for optimal performance.
Transit Case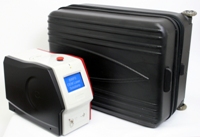 Every system comes in a wheeled case containing the complete kit with room to spare for additional supplies.